As predicted, the Hydra turrets from Forgeworld were waiting on my desk upon my arrival from Paris, so I wasted no time in prepping them. Here's a photo of what they look like when mounted on the fortress of the titan: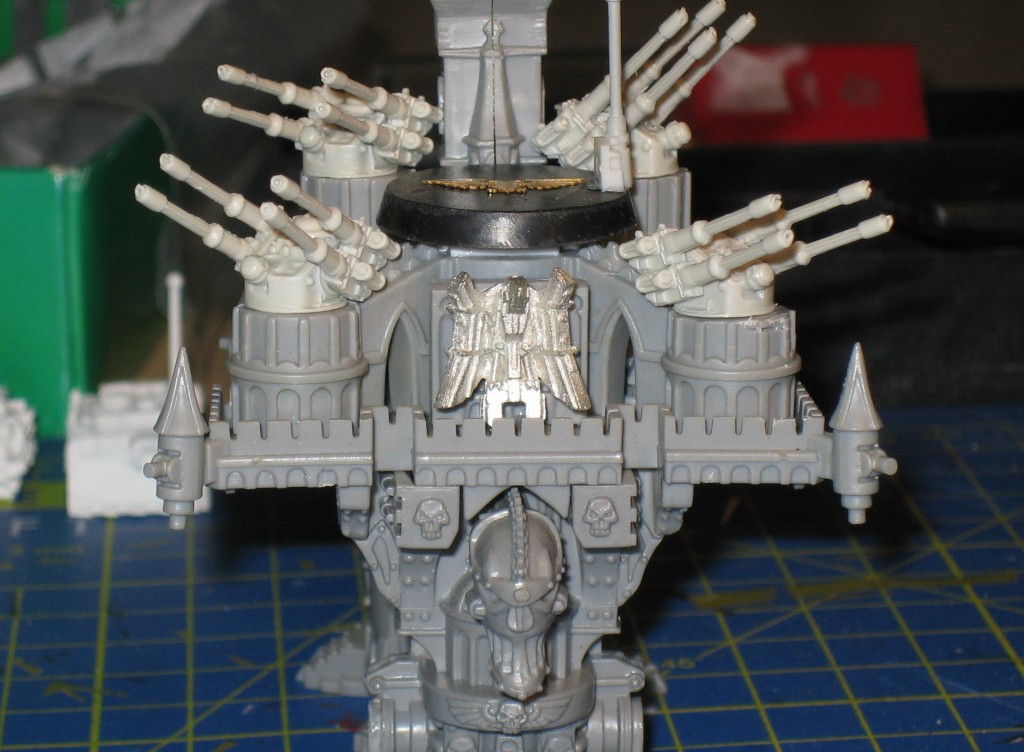 Rather awesome, I think. The resin barrels of the AA guns are extremely delicate and I'm sure it wouldn't take much to break them, so I'm glad I have a couple of spares left over to provide replacements for the inevitable breakages.
I also ordered some small link chain that I will attach to the underside of the fortress and to the main weapons to provide things to hang banners from. After that, I just have to fill all the gaps with putty and find something to serve as a radar antenna on the tower, and I'm ready to get painting!