I decided that I want the Warmonger to have a base to stand on: it doesn't really need one thanks to its enormous bastion feet, but I think it nicely finishes off a model.
I cut a 50mm x 100mm rectangle of 5mm polystyrene sheet, using the razor saw, which makes doing dead-straight precision cuts a doddle. Then I rounded the edges with a file. this gave me a solid foundation for the base.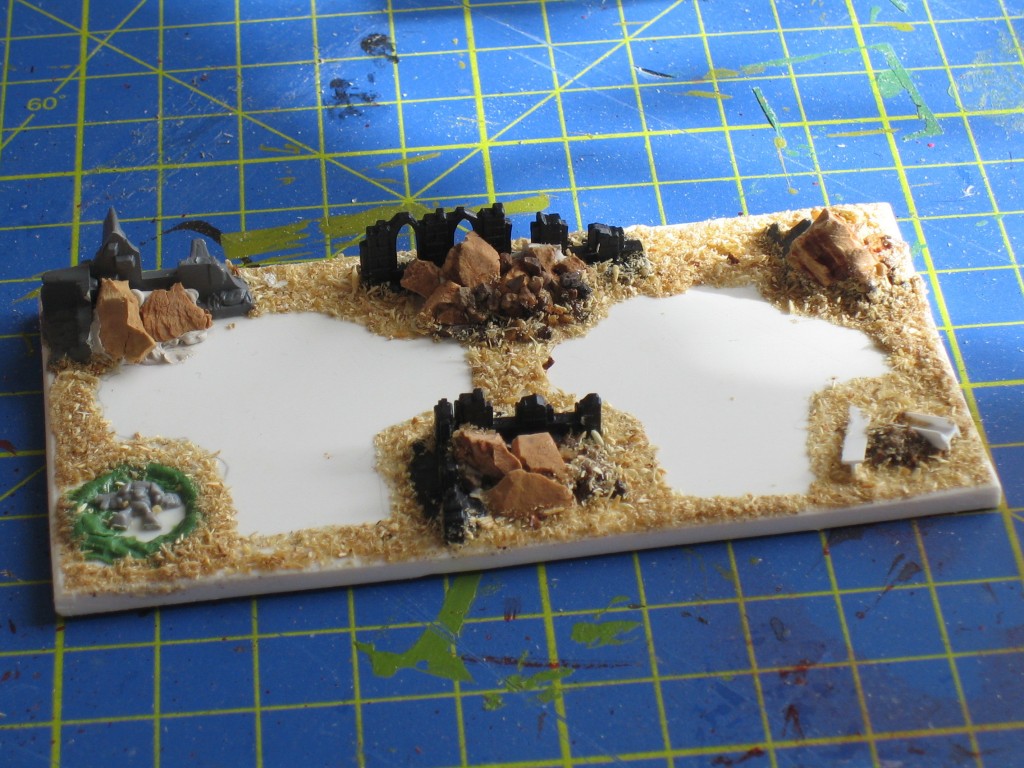 I decided to go for an "urban warzone" style base, so I used some offcuts from the amazing (but now out of production) Epic buildings sprues, and a bit of finely chopped cork and gravel to create some rubble. Finally, I painted superglue onto the base and dipped it into some fine sawdust, being careful not to go over the outlines of the titan's feet, which I drew onto the base with pencil.
In one corner, I sculpted a crater from "green stuff" (epoxy putty), which I finished up with a space marine figure lying face down. When the base is finished, I'll use some water-effect liquid to make it look like he's lying face down in a puddle.
I've taken this week off as holiday, and getting on with painting the Warmonger is my main priority for this week, so expect more updates soon!