Like most hobbyists I tend to have a lot of different projects on the go at once. Here is a list of my unfinished projects as of writing:
Firedrakes 40K Army
Khador Warmachine Army
Epic Knight Army
Inquisition retinue for In The Emperor's Name
Epic Tyranid Army
Praesentia Army for Critical Mass (15mm SF)
Blue Moon Shivan Sisterhood Army (also 15mm SF)
Khurasan Mekanoid Army (ditto)
Terrain projects for all of the above
In addition, I also have some repairs on my Warmonger to do: as predicted, the fragile resin Hydra turrets have been damaged, so I need to replace them with spares from the bits box.
So what have I been doing today? Starting something new of course! Some more titans: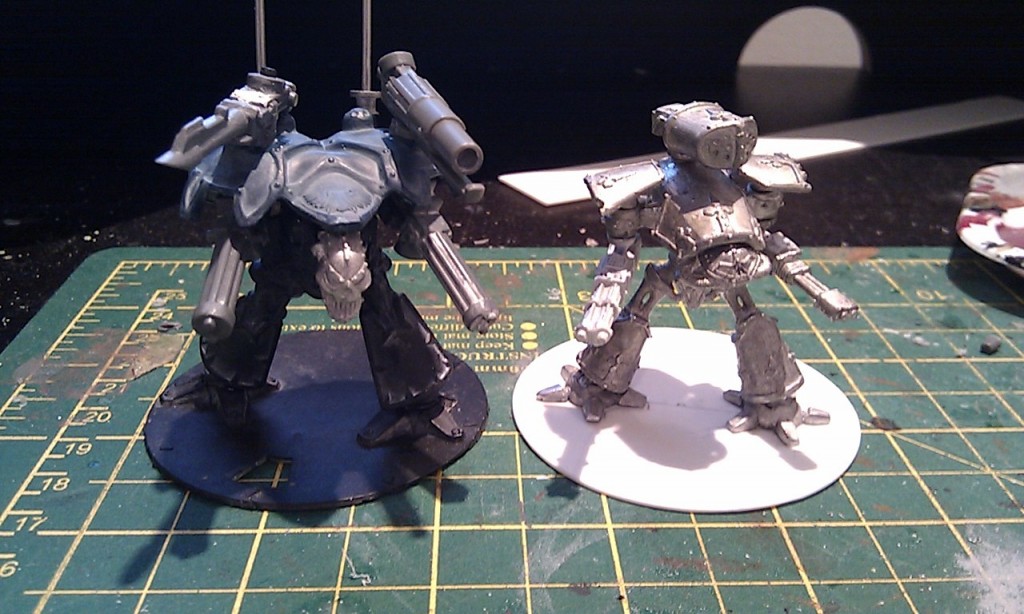 I have another Reaver waiting to be assembled, and want to get another one to form a Battle Group. This will leave my Titan Legion army with 2 Warlord BGs and 2 Reaver BGs which, along with the aforementioned Warmonger and its Imperator counterpart is quite enough I think (although I do need more Warhounds…)
I've also been sorting out some mechanised firepower to support the Knights and Robots. I've just finished stripping, reassembling and basing these: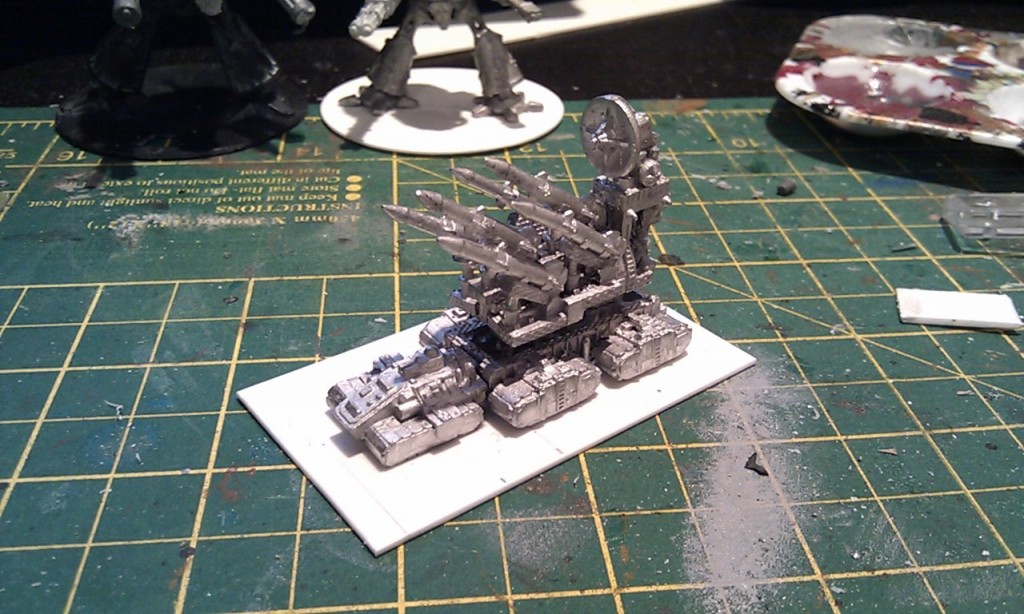 The Ordinatus Golgotha has a fearsome reputation as an anti-Ork unit: any Ork unit that's even targeted by one of the six missiles has to take a morale check (which is 5+ for Orks) making it highly effective at breaking large Ork companies.
I am planning to scratch-build at least one other Ordinatus using miniatures from Brigade Model's Neo-Soviet range.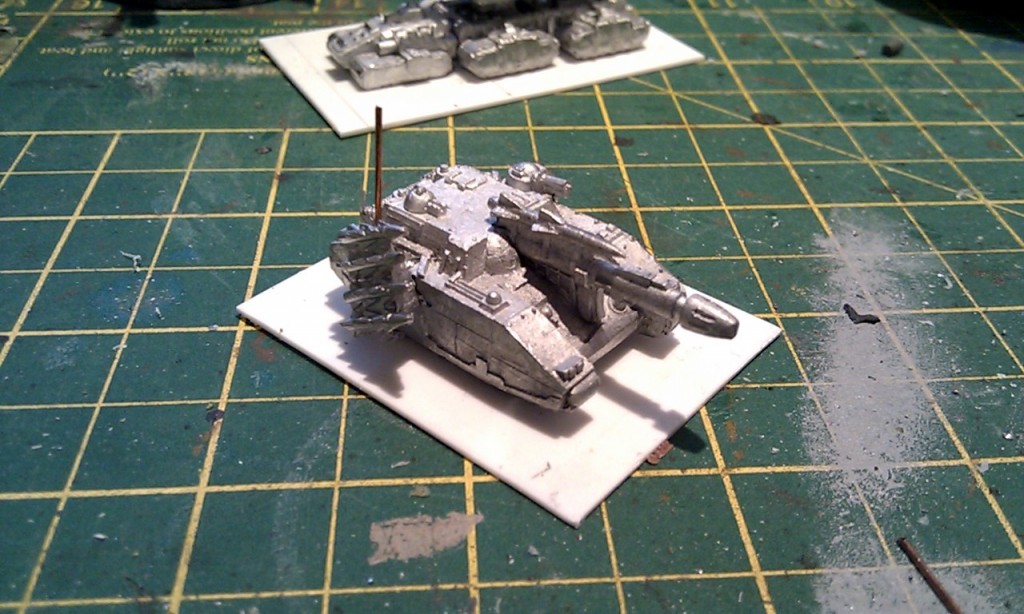 Stormblades are Titan and Super-heavy hunters. They mount a Plasma Blastgun which is normally carried by titans, as well as a number of specialist and one-shot weapons. I have a couple more coming from eBay to form a Stormblade Company.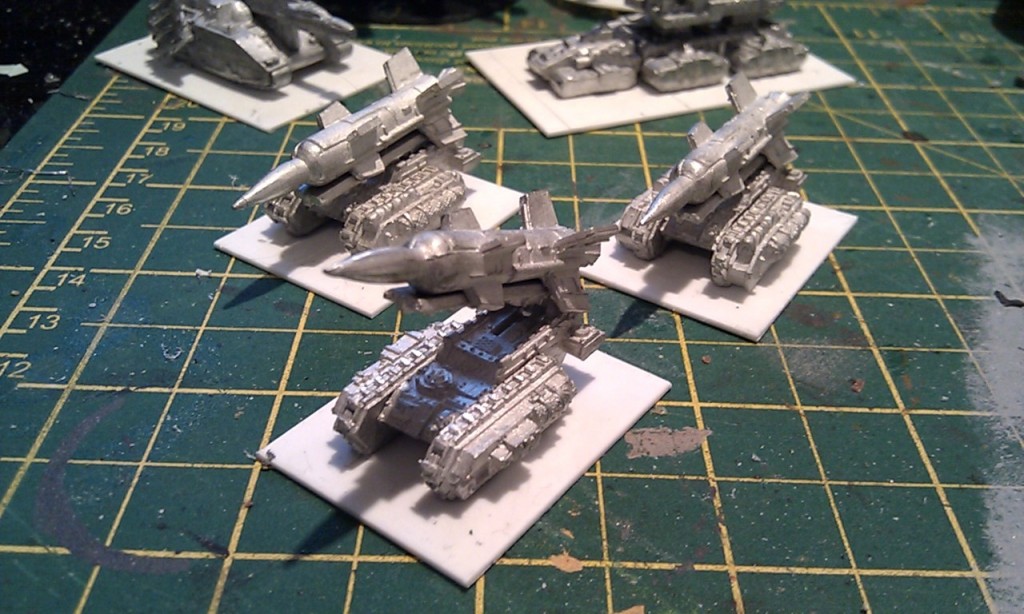 These are also basically tank-mounted titan weapons. You can pick any of the one-shot titan missiles to mount on each model.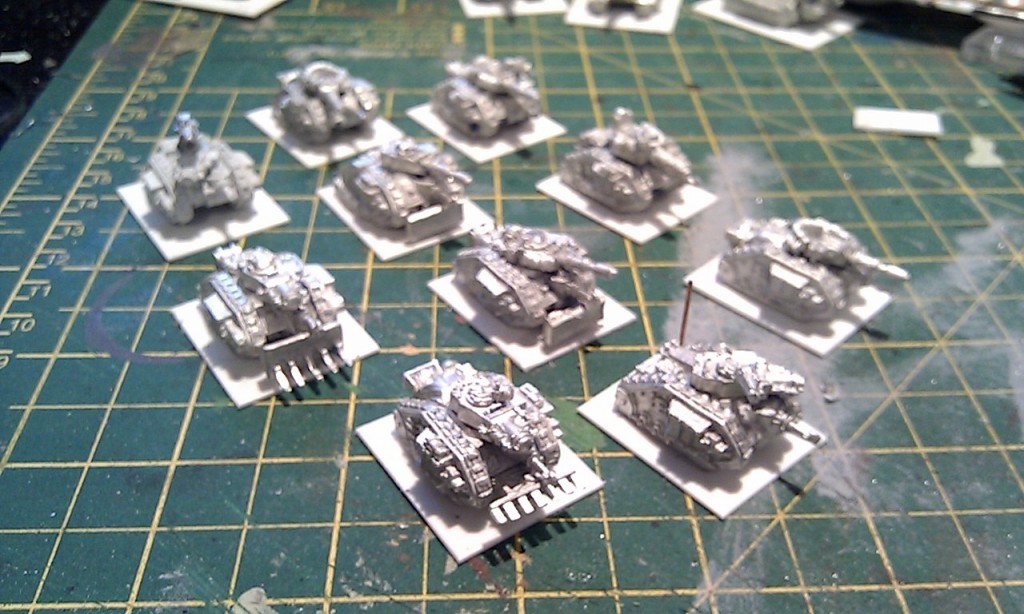 The mainstay of any Imperial army!
This is the first time I've based vehicles and I am starting to think it's a good idea!