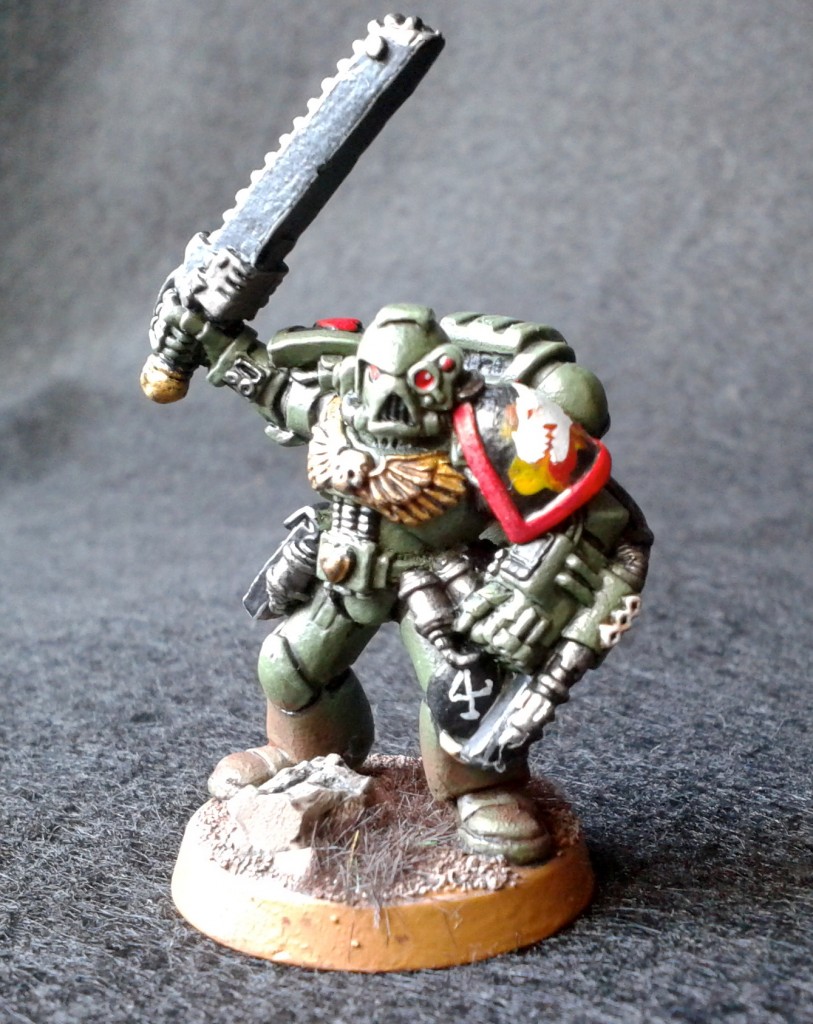 Here is an Apothecary for my Salamanders army. The model is a 1990s era(?) 3rd or 4th edition that's still available in Finecast: I picked this one up, in metal, for £2 at a local wargaming store.
He was painted along with two Tactical squads and an Assault squad: I painted them all in a production line rather than one at a time, and have therefore managed to 26 models in the same time that it previously would have taken to paint two Terminators.
I'll be posting pictures of the Tactical and Assault squads soon: keep 'em peeled!