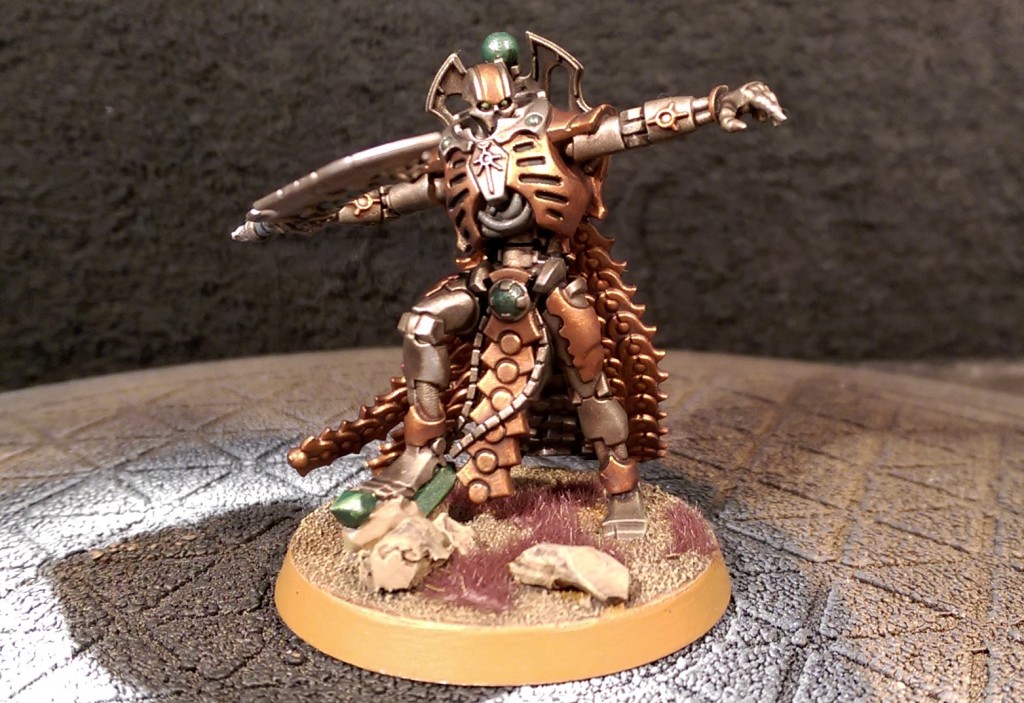 Here is my version of the new Necron Overlord released with the new codex. The new rules allow you to equip your Overlord with any wargear you like so I took a couple of bits from my bits box to make him unique.
He's on a 40mm base which I think works quite well for characters. I'm tempted to rebase some of my other characters on the same size base so that he doesn't stick out. He got the same basic paint job as all the other models in the army.
It occurred to me that his pose is somewhat reminiscent of Usain Bolt's signature pose, what do you think?
More pictures below.