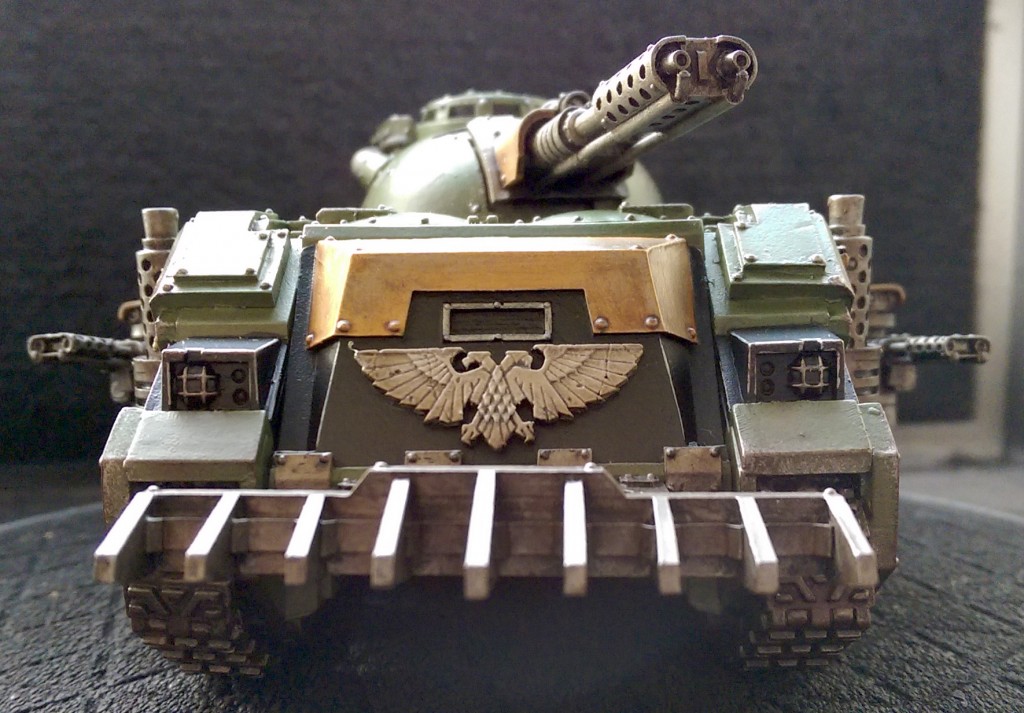 I am quite pleased to have finally (after 9 months) completed this model, as it's been a complete pain in the arse. The cast was fairly poor (bad enough that I could probably have got a replacement if I'd wanted) and I struggled with the paint job, thanks to my bad habit of assembling the model too much before painting (specifically, the exhaust pipes on the side) which meant that I had to mask off and respray a few areas to cover up the places where I'd got paint where it should not have been.
I magnetised all the weapons, so I can swap the Flamestorm Cannon for a Magna-Melta, and maybe also change the sponsons if I pick up some alternatives at a bits site or elswhere. I've also made some plastic doors that fit into the sponson and turret sockets, so I could even use it as a Rhino or Razorback if I wanted.
More pictures below.