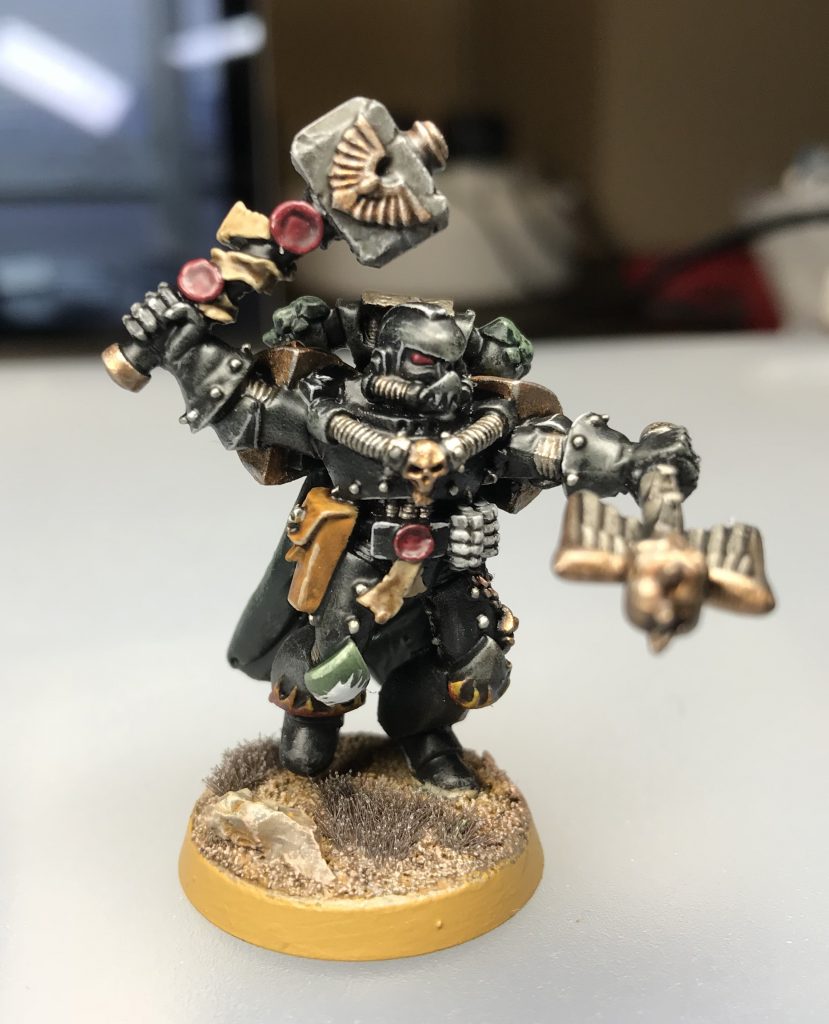 From Lexicanum:
Xavier was a Chaplain in the Salamanders Chapter of Space Marines. He is regarded as the greatest Chaplain the Salamanders have ever known.

A proud upholder of the Salamander's Promethean Cult, Xavier is said to have epitomised the Chapter's ideals more completely than any other Marine in their history. Dedicated to encouraging his fellows in feats of endurance and fortitude, it is said that when Xavier led them, the Salamanders never fell back before an enemy. As a sign of this dedication, he was entrusted with the keeping of "Vulkan's Sigil", a relic believed to have been carried by the Primarch Vulkan. He is also famed for having slain a particularly ancient and monstrous salamander with his bare hands.
Games Workshop re-released this model last year through their "Made To Order" service, and since it's the only other Salamanders-specific model that GW ever made (apart from Vulkan He'stan), obviously I had to pick it up.
More pictures below.