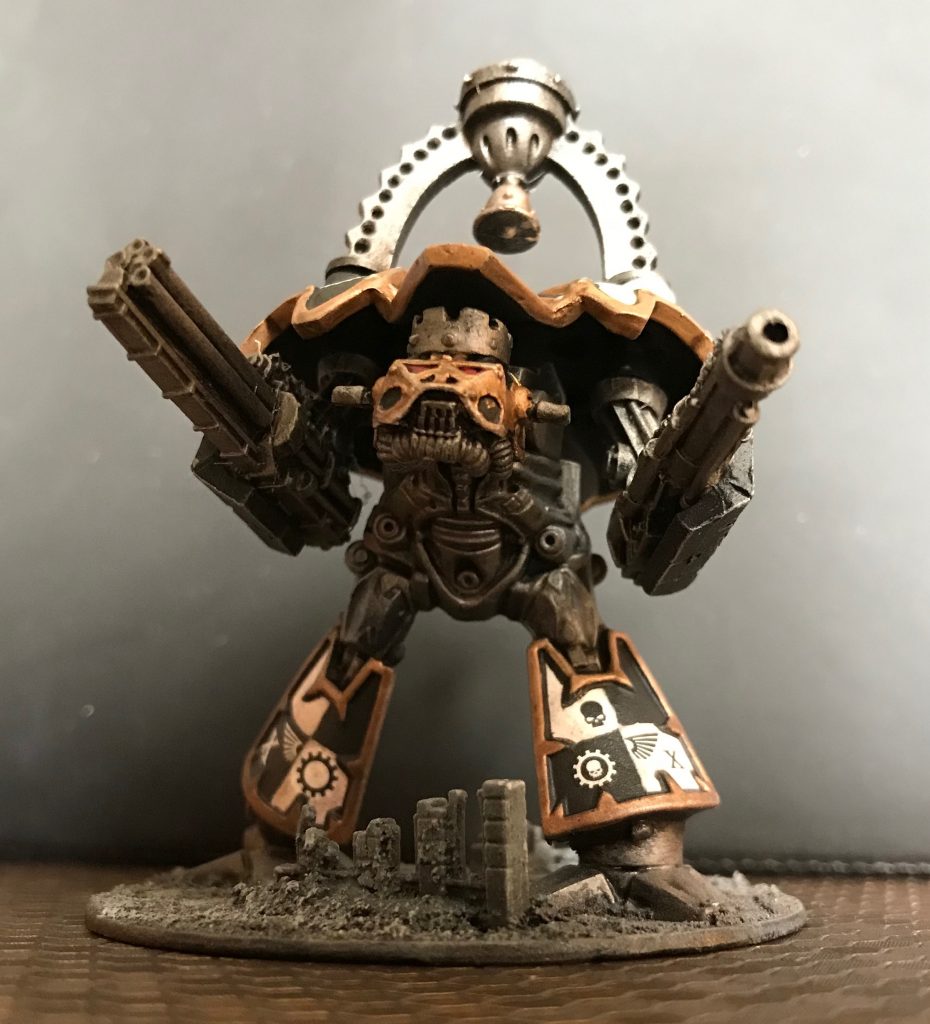 My copy of the new version of Adeptus Titanicus should arrive today, but that hasn't stopped me from continuing to paint classic Epic titans! Here is a rather esoteric one: a Custodian Titan. Each titan legion has a single Custodian titan, which replaces its carapace weapons with a Devotional Bell, built from sacred Terran metals and annointed with drop of the Emperor's blood. The bell acts as a mobile shrine for the Imperial Cult and a rallying point on the battlefield. The presence of a Custodian Titan in a battle is a complete anathema to daemonic intrusions into the material universe as it directly extends the Emperor's will and spirit to his mortal followers.
As well as its Devotional Bell, this titan also has a Command Head and Carapace multi-lasers, and its arm weapons are Lucius-pattern weapons from the Mk III Warlord Titan.
More pictures below.