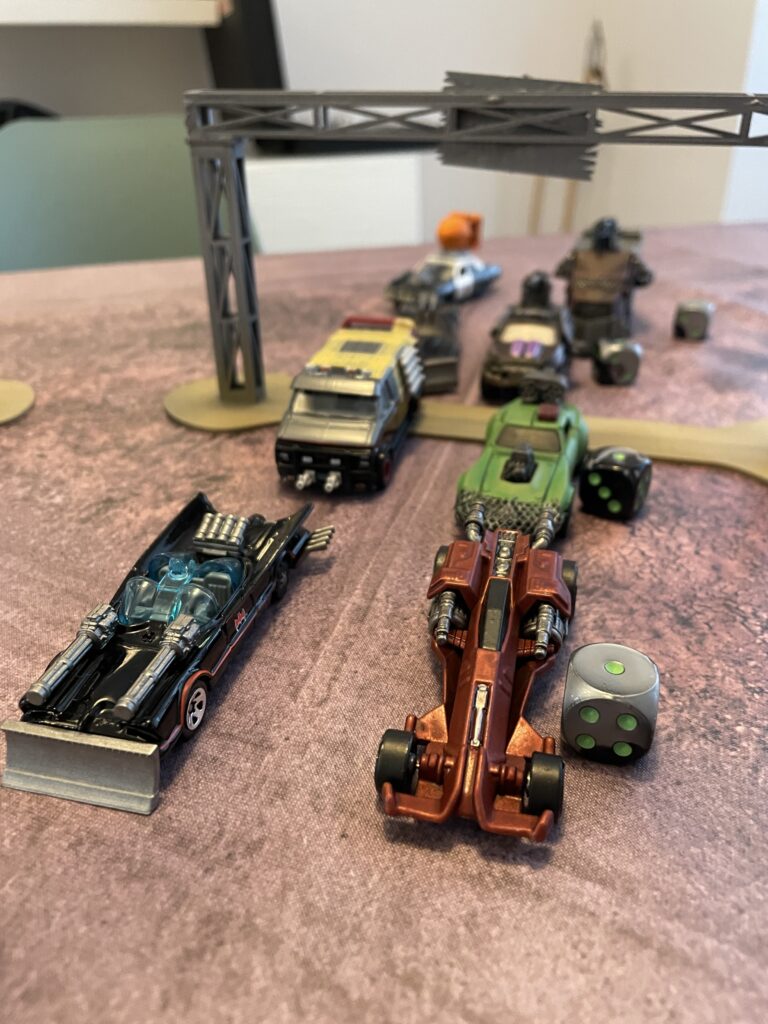 The other week Mark and I got in a game of Gaslands, having been inspired after picking up Gaslands Refuelled and a bunch of accessories at Salute.
Despite barely managing half a lap of the circuit, we had loads of fun, with lots of wipeouts and general mayhem, and I'm sure we'll be playing more of it in the future.
More pictures below the fold.