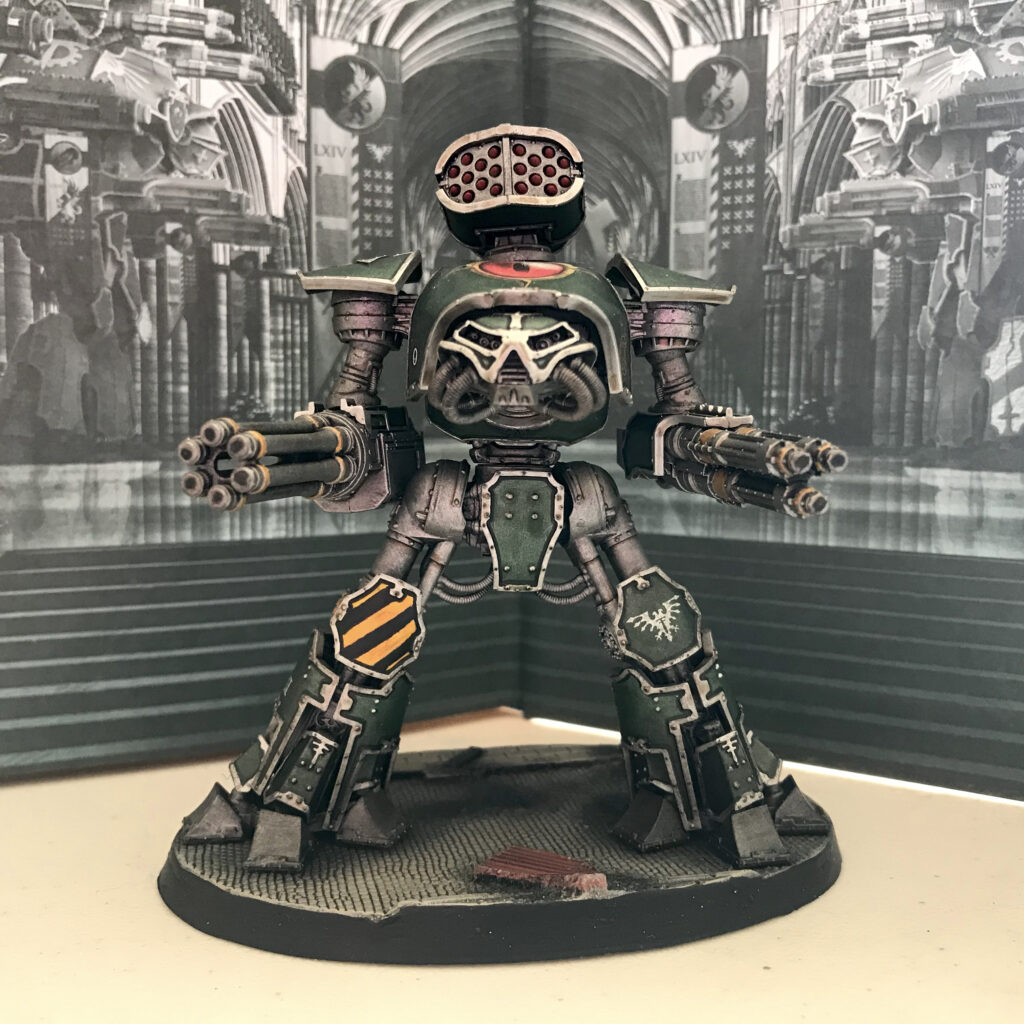 Here's a Reaver titan to go with the Warlord titan I finished late last year. Definitely much easier to paint! I managed to slightly mis-position the feet and toes, meaning that the armour plates on the leg are a bit wonky, but thankfully it's not too noticeable. I won't make that mistake again!
I'm now working on some Cerastus and Acastus knights. Rather than going for a homebrew House I'm going to paint them as House Malinax.
More pictures below the fold.