In my last post I mentioned that my wife and I had put our house on the market, so I wasn't allowed to make any mess. Well, it's now been about three months since we started having viewings, and we've not made any progress. The place that we fell in love with has been lost to another buyer, so we're at the point of not really caring any more about the whole moving-house thing, and will probably taking the place off the market soon.
This is a bit disappointing, but it does mean that I've been able to break out the toy soldiers again!
While my wife took the kids to visit her sister, I've had a few days entirely to myself, and I've been making good use of them. Apart from making inroads into the 3rd edition of In the Emperor's Name (for which I'm the editor), I've also been working on some more knights.
Here's the first finished squadron of Castellans: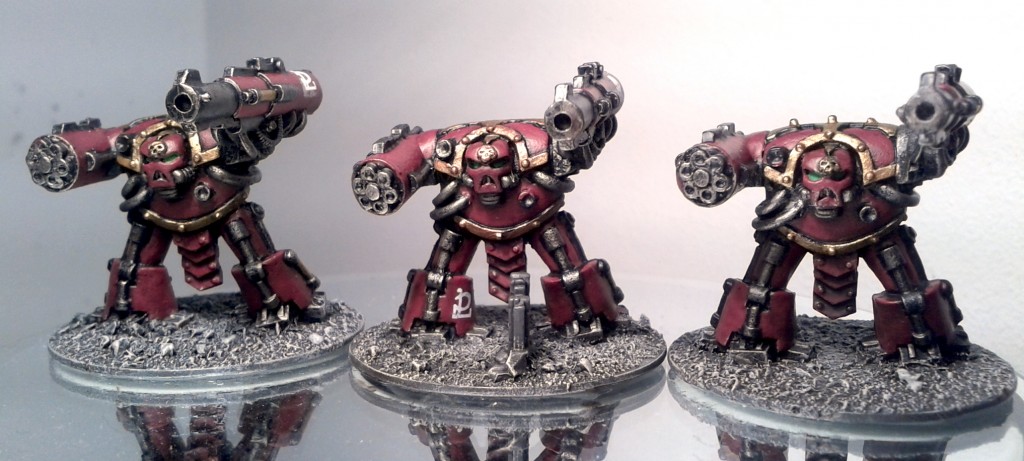 And here's some Errants, which just need a decal on the right shoulder and they're done: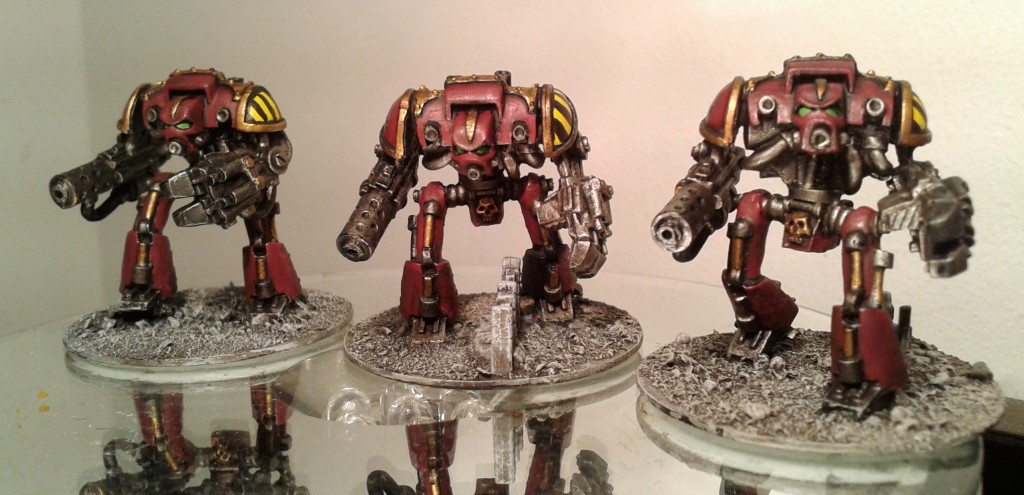 Finally, here's a Reaver titan, the first I've painted since the mid-ninities: