---
---
---
---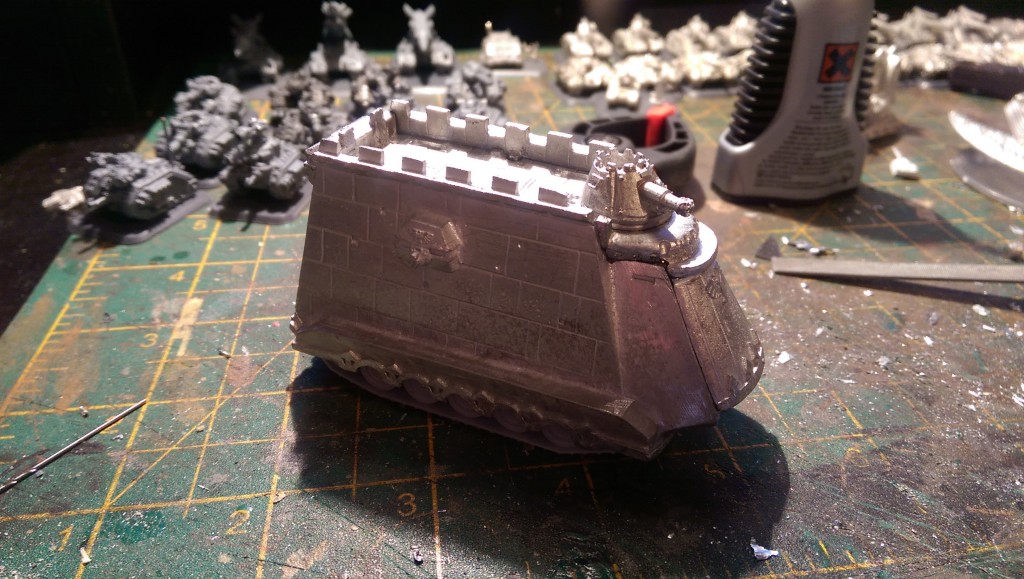 The Capitol Imperialis is a monstrosity: old (more than a quarter of a century), heavy (at least half a kilo) and made of actual, proper lead, as in Pb-82, as in, it's actually poisonous.
Not only that, it dates from an era where assembly of such objects was left to Real Men Who Didn't Mind Losing A Finger Because The Bloody Thing Is So Blobby That You Need To Take A Dremel To It To Remove All The Excess Metal.
I make no claim to being such a man, but I was able to assemble my own Capitol Imperialis, to my own satisfaction at least, thanks at least in part to (Wargamer) Mike Hobbs. And so for posterity, and the benefit of those who come after, here is how I did it.
---
---
---
---
---
---
---
---
---
---
---
---
---
---
---
---
---
---
---
---